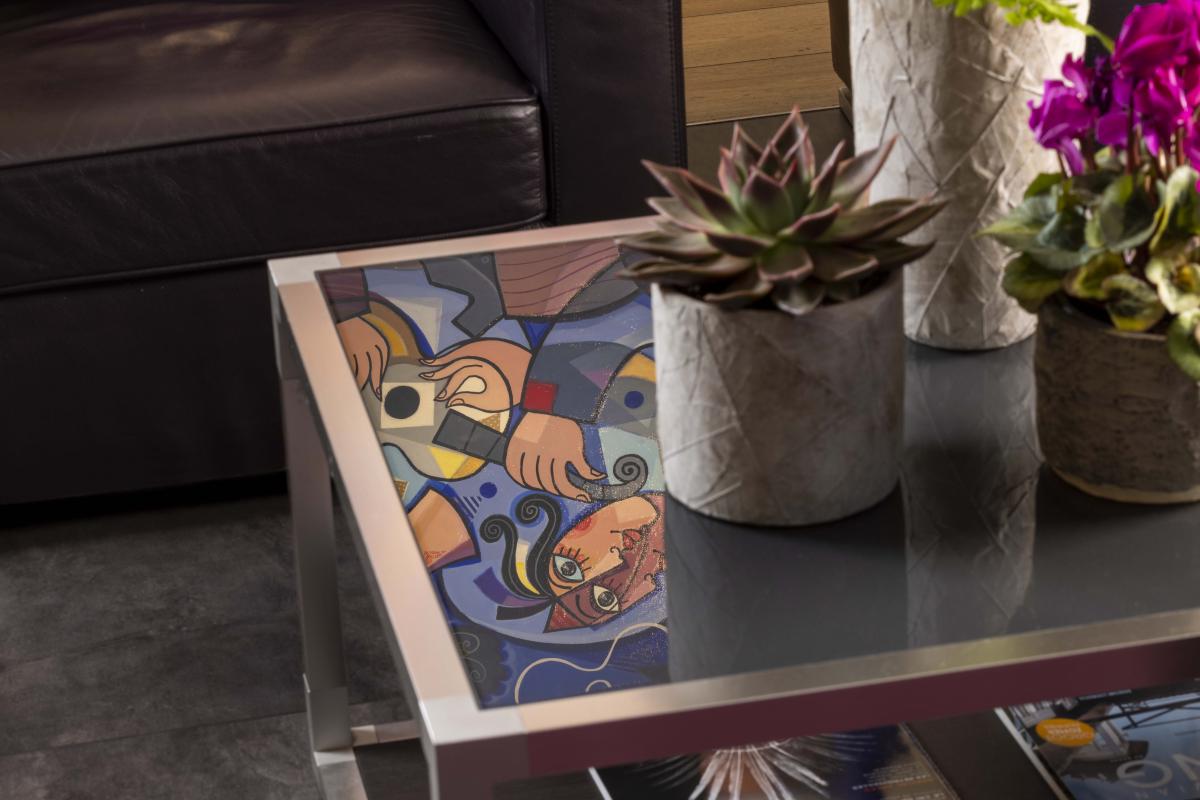 Photographers, painters, sculptors…
Three times a year we invite young artists or confirmed talents to exhibit in our art gallery, located on the ground floor of the Hotel Marceau Bastille.
A vast light-filled area which also houses our salon and which changes with each artist and offers an atmosphere which evolves with each exhibition.
We have created this gallery to allow the general public to appreciate the works of well-known creators and also highlights young artists who deserve to be recognized.
Our clients have already been able to admire works by painters such as David Gerstein, David Ferreira, Cécile Desserle, the photographer Laurent Paillier and even the sculptor Olivier Courty.